AB2098 was one of the most unbelievably anti-American bills ever created, designed to force your doctor to lie to you. It's now on track to be repealed. It was also supported by Shots Heard.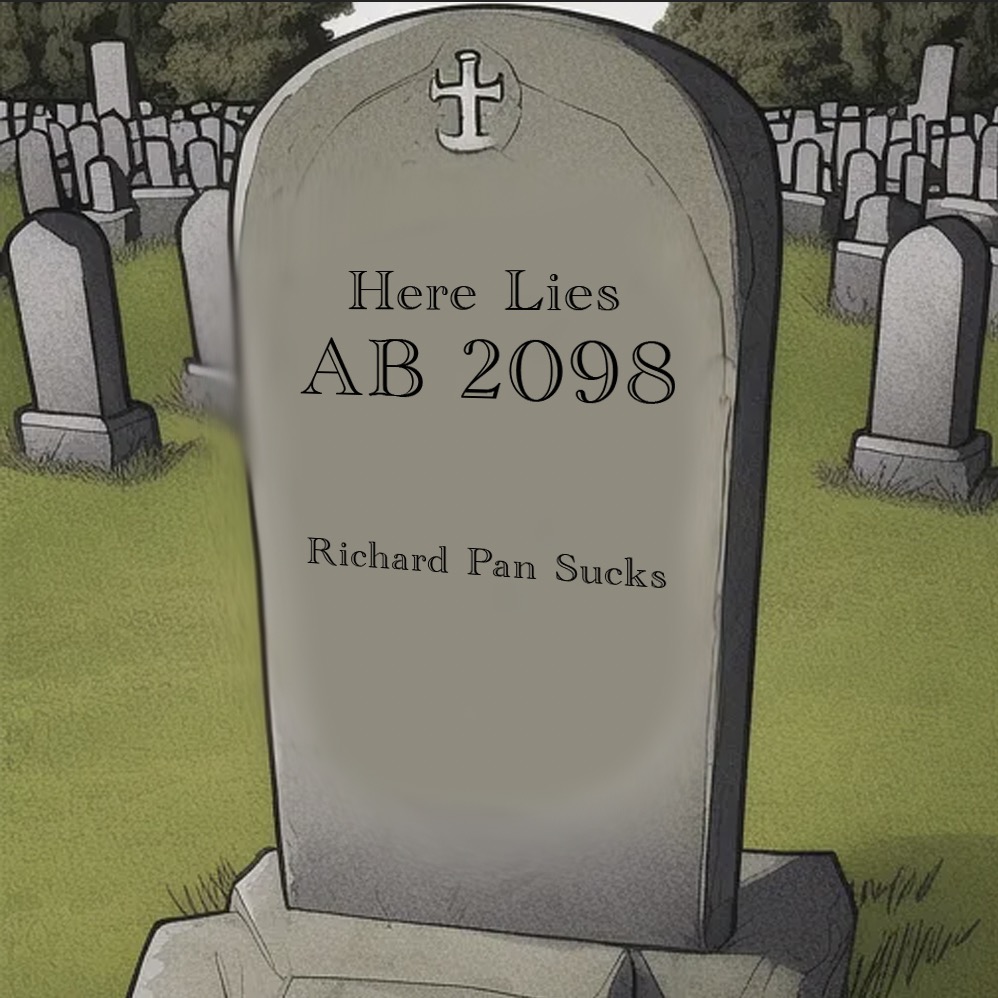 The asinine law AB2098 was created by a group of woke democrats and designed to violate patient doctor privilege as well as the first amendment protections doctors have as citizens. The pathetic law was roundly decried as a disaster. Luckily, that law is set to be repealed in a new law currently in the California State Senate. According to the summary of the bill:
This bill would repeal the above-described provisions that provide that it shall constitute unprofessional conduct for a physician and surgeon to disseminate misinformation or disinformation related to COVID-19, as provided.

California State Legislature
As more information comes out about our intelligence agencies and federal governments working in concert with media to censor and suppress information, it is apparent that acolytes of totalitarianism like AB 2098 advocate Dr. Richard Pan are blights against the society they were entrusted to protect.
Pan has repeatedly enacted laws that were in violation of civil rights and basic freedom of religion, including religious exemptions to vaccines that are now being exposed as deadly and dangerous.
Shots Heard Supported AB 2098
In a surprise to no one, Shots Heard administrator Ben Ernst, a former campaign manager for Amy Klobuchar's failed presidential campaign, organized coordinated online support for Richard Pan. Shots Heard was created and controlled by Public Good Projects, Ben's employer at the time. Public Good Projects received $883,000 from BIO, the pharmaceutical lobbyist group whose members include all the big covid response winners including Gilead, Pfizer, and Moderna.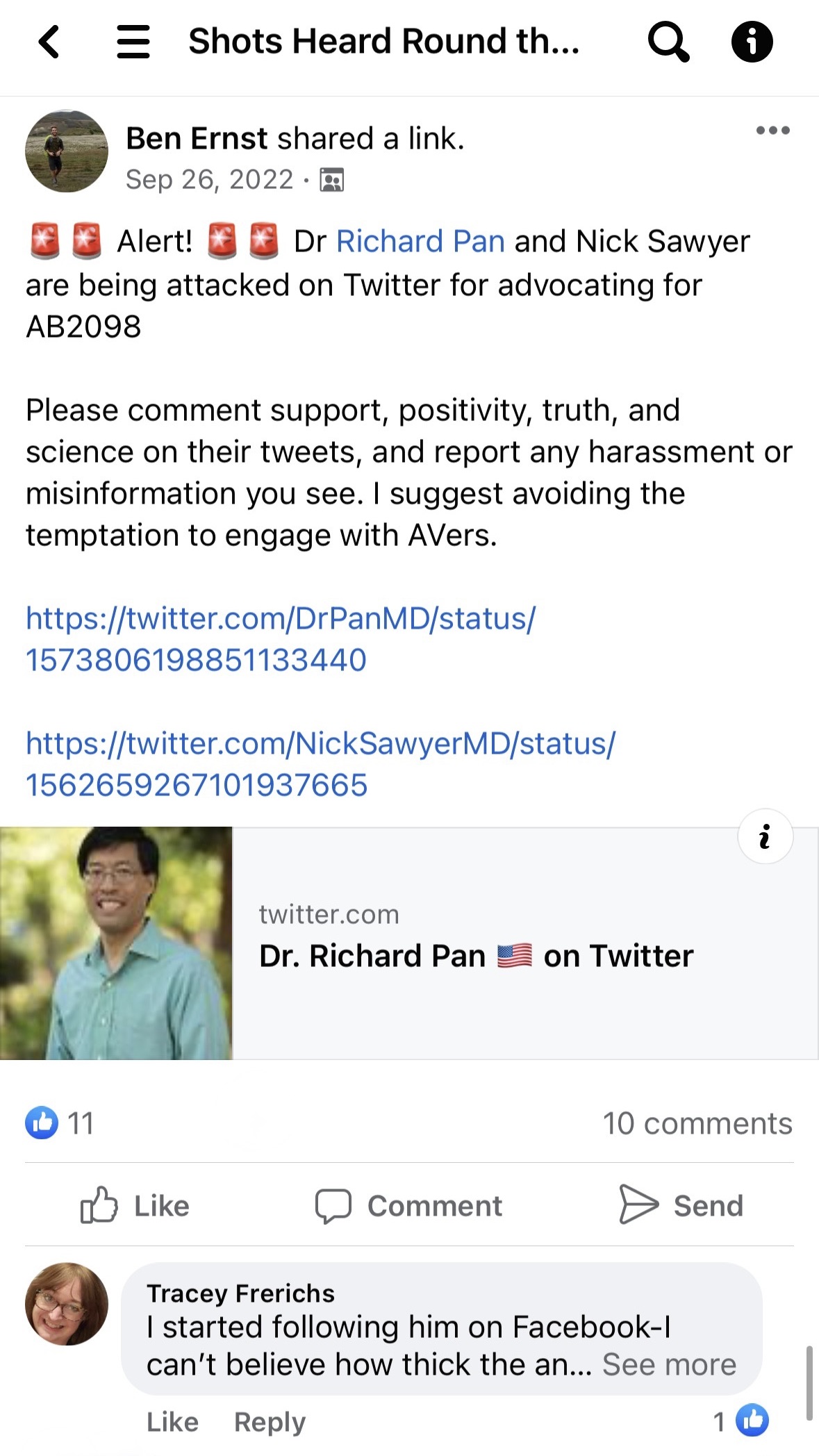 Funny how the pharma lobbyists and their acolytes wouldn't want anyone to alert patients to the risks of their highly expensive and deadly products.

The text of the bill and all the other changes made to the California medical license board can be read below.
Please help us fight
Our news media is corrupt and hijacked. You can support our efforts at independent journalism – and get your name in the credits of our upcoming documentary by donating here. Thank you!!!