A fact sheet about Lithium and where we mine it.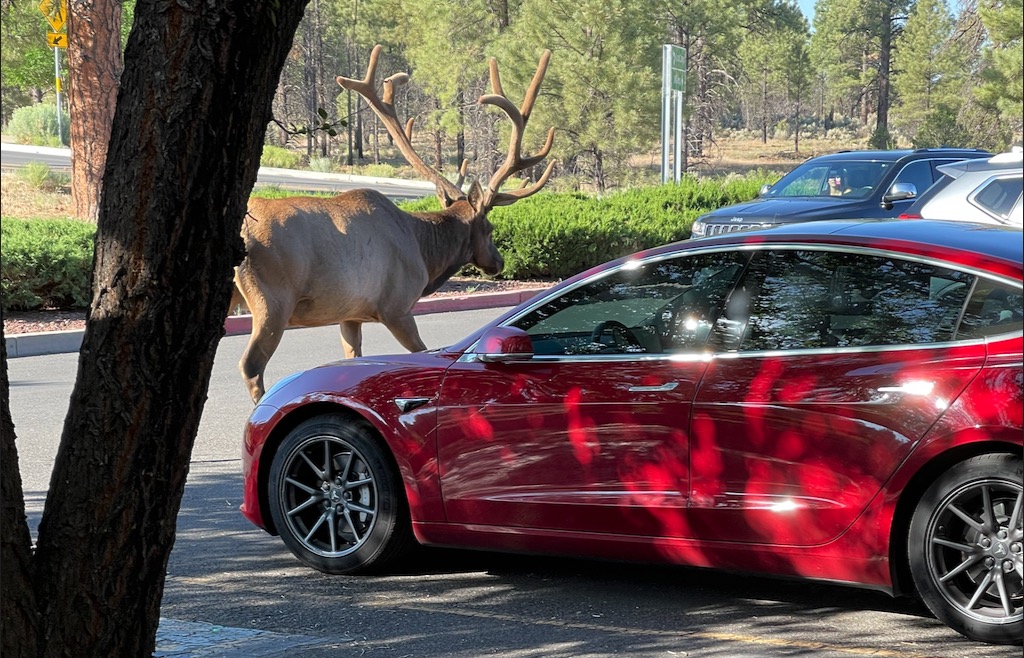 Tesla is the dominant EV manufacturer in the world by far according to Thomasnet., so to calculate EV requirements for Lithium, we will use Tesla as an example manufacturer for our review.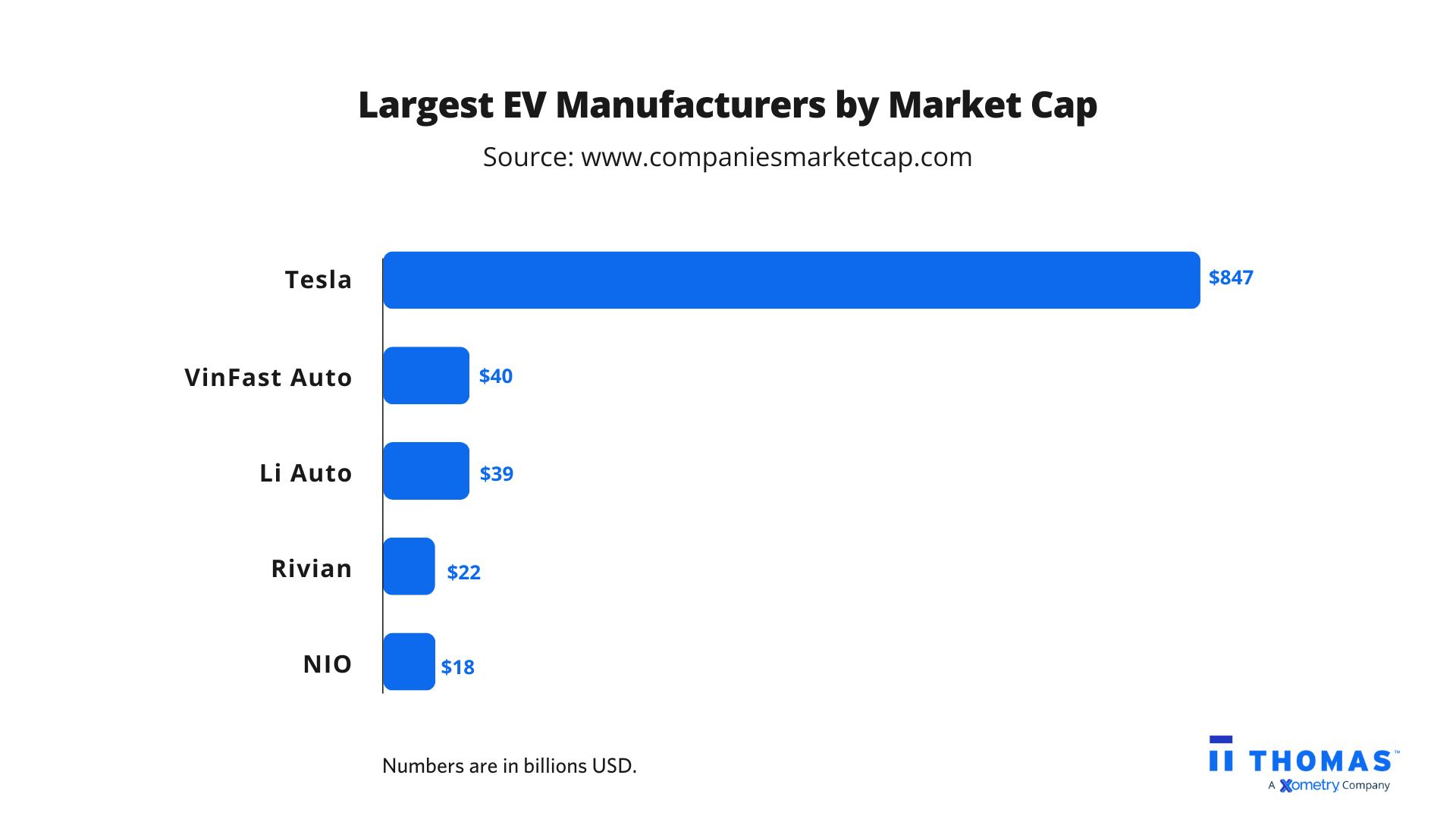 The Top 10 Lithium Mines
According to Mining-Technology.com, the top 10 mines for Lithium are based in Australia, Chili, Argentina, Zimbabwe, and Bolivia. Only one of the top ten lithium mines (#8 the Bikita Mine in Masvingo, Zimbabwe) is in Africa.
Teslas are heavy vehicles. You have to pay a little extra for more rigid tires to hold the weight.
So, how much of that weight is dedicated to lithium?
TS2.Space states that the amount of lithium in a Tesla battery is pretty light.
According to industry experts, a typical Tesla Model S or Model X battery pack contains approximately 63 kilograms (139 pounds) of lithium. This amount accounts for roughly 2% of the total weight of the battery pack. On the other hand, the smaller battery packs found in Tesla's Model 3 and Model Y vehicles contain around 10-15 kilograms (22-33 pounds) of lithium.

Ts2.Space, How much lithium is in a Tesla battery?
This is going to be confusing but apparently, that Ts2 post is talking about is 63kg of lithium carbonate Li2CO3. Chad Courtney from Intel cleared up this amount issue in a Quora post stating:
The original 70kWh Model S battery had 63kg of Lithium Carbonate Li2CO3. Often this was stated as the amount of lithium, which isn't correct. Especially when people tried to compare it to the amount of known lithium available. While it's typically sold as Lithium Carbonate, that's not equivalent to the amount of Lithium available.

There's about 12kg of Lithium in 63kg of Lithium Carbonate, so that original 70kWh Model S battery had 12kg of Lithium. I don't know how much it has today, but they've been improving the chemistry to use less materials like Cobalt and Lithium.

Quora,
https://www.quora.com/Does-Teslas-70-kWh-battery-have-63-kg-of-lithium-and-if-so-why
So 12 kg is 26.4555 lbs. But let's just say 33 lbs to keep it consistent.
There are a TON of Teslas on the road! Even at 33 lbs each, that's SO MUCH LITHIUM!
According to Investing.com, Tesla produced 1,369,611 cars in just 2022. All told, Tesla has manufactured 3,429,532 cars since 2018.
This means in 2022, Tesla required 45,197,163 lbs of Lithium. Let's round that up to 50 million to keep things simple.
Since 2018 Tesla needed 113,174,556 lbs of lithium to power its batteries. That's 56,587 TONS of Lithium! That's a lot of lithium!
So, let's go back to our Mining-technology website. The #1 largest lithium mine, the Greenbushes Lithium Operations in Western Australia, is owned by Albemarle. In 2022 the Greenbushes Lithium Operations mine created 155,800 TONS of Lithium. That's 311,600,000 lbs of lithium from just a single mine. Tesla used only 3% of the lithium produced by the top 10 mines in the world in 2022.
We even made a handy chart of all the data!
| | | | |
| --- | --- | --- | --- |
| Mine Name | Location | Amount Mined in 2022 in tons | Amount Mined in 2022 in lbs |
| Greenbushes Lithium Operations (Australia) | Western Australia, | 155,800 | 311,600,000 |
| Salar de Atacama Mine | Antofagasta, Chile | 135,400 | 270,800,000 |
| Mount Marion Lithium Project | Western Australia | 135,400 | 270,800,000 |
| Pilgangoora Project | Western Australia | 64,000 | 128,000,000 |
| Salar de Atacama Mine | El Loa, Chile | 32,890 | 65,780,000 |
| Salar del Hombre Muerto Mine | Catamarca, Argentina | 32,800 | 65,600,000 |
| Mount Cattlin Lithium Mine | Western Australia | 26,810 | 53,620,000 |
| Bikita Mine | Masvingo, Zimbabwe | 26,600 | 53,200,000 |
| Salar de Uyuni Mine | Potosi, Bolivia | 14,000 | 28,000,000 |
| Salar De Olaroz Lithium Project | Jujuy, Argentina | 13,800 | 27,600,000 |
| TOTAL LITHIUM MINED FROM TOP 10 MINES IN 2022 | | 637,500 | 1,275,000,000 |
| | | | |
| | | | |
| | # of Teslas | Lithium Needed for Teslas in tons | Lithium Needed for Teslas in lbs |
| Tesla Vehicles Manufactured in 2022 | 1,369,611 | 22,598 | 45,197,163 |
| Tesla Vehicles Manufactured Since 2018 | 3,429,532 | 56,587 | 113,174,556 |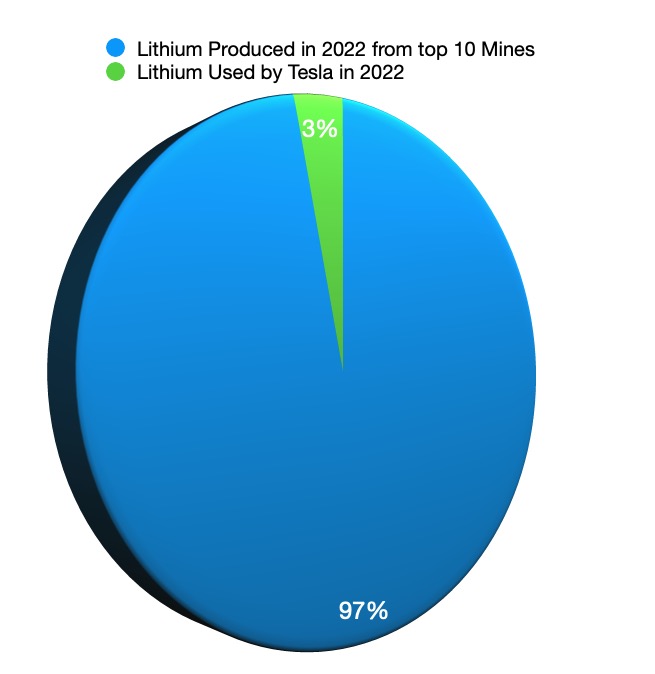 One mine in one year created 2.5 times the lithium needed for Tesla since 2018.
Lithium from outside the United States means we aren't independent, right?
Not really. The Thacker Pass Lithium mine in Nevada is set to mine 66,000 tons of lithium annually. The company Lithium Americas Corp is managing the project, and its largest shareholder is the Chinese company Ganfeng Lithium. Ask Sen. Catherine Cortez Masto why that is.
The Thacker Pass mine alone creates 3x the amount of Lithium needed by Tesla to maintain it's current global production level of about 1.3 million cars per year.
More lithium was just discovered in the US.
A 20-40 million ton deposit was discovered in Nevada in a volcanic crater near the Nevada-Oregon border in September. This mine and others like it are popping up the more we look for them. According to the Washington Post:
If this discovery is validated, US investment in electric vehicles will no longer be so fraught with national security concerns.

A Huge Lithium Discovery That Economists Were Expecting, Washington Post, 9/11/23
What about chargers that our grid can't handle?
Many homes have an electric dryer outlet. If yours does, congratulations, you can plug your car into that! You can even plug your car into a wall outlet if you have the small eternity needed to charge at about 3 mph. If that doesn't work, Tesla has created an incredible network of superchargers that put you back on the road in less than 30 minutes, sometimes much faster depending on the speed of the charger. This charger network has recently been approved for other brands of EV as well and it continues to rapidly expand all over the country.
For about $500 you can install a 48a charger that puts about 40mph of charge in your car. This works great for us.
My family and I have made 4 trips across the country in our EV since 2021. It was a pretty awesome experience (especially discovering Buc-ee's in Texas which has loads of superchargers!). We did learn that not all chargers were made with back luggage racks in mind, so we had to get a bit creative…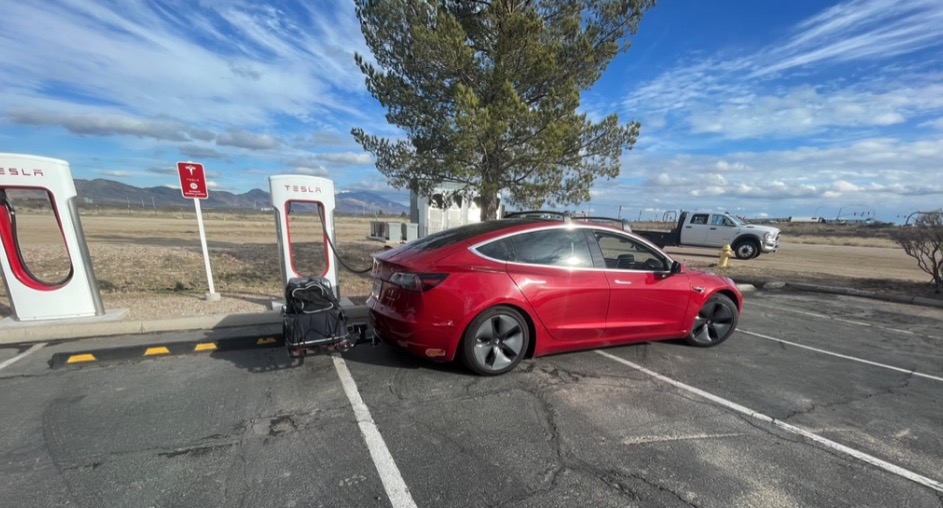 Charger availability has scaled dramatically in the last 4 years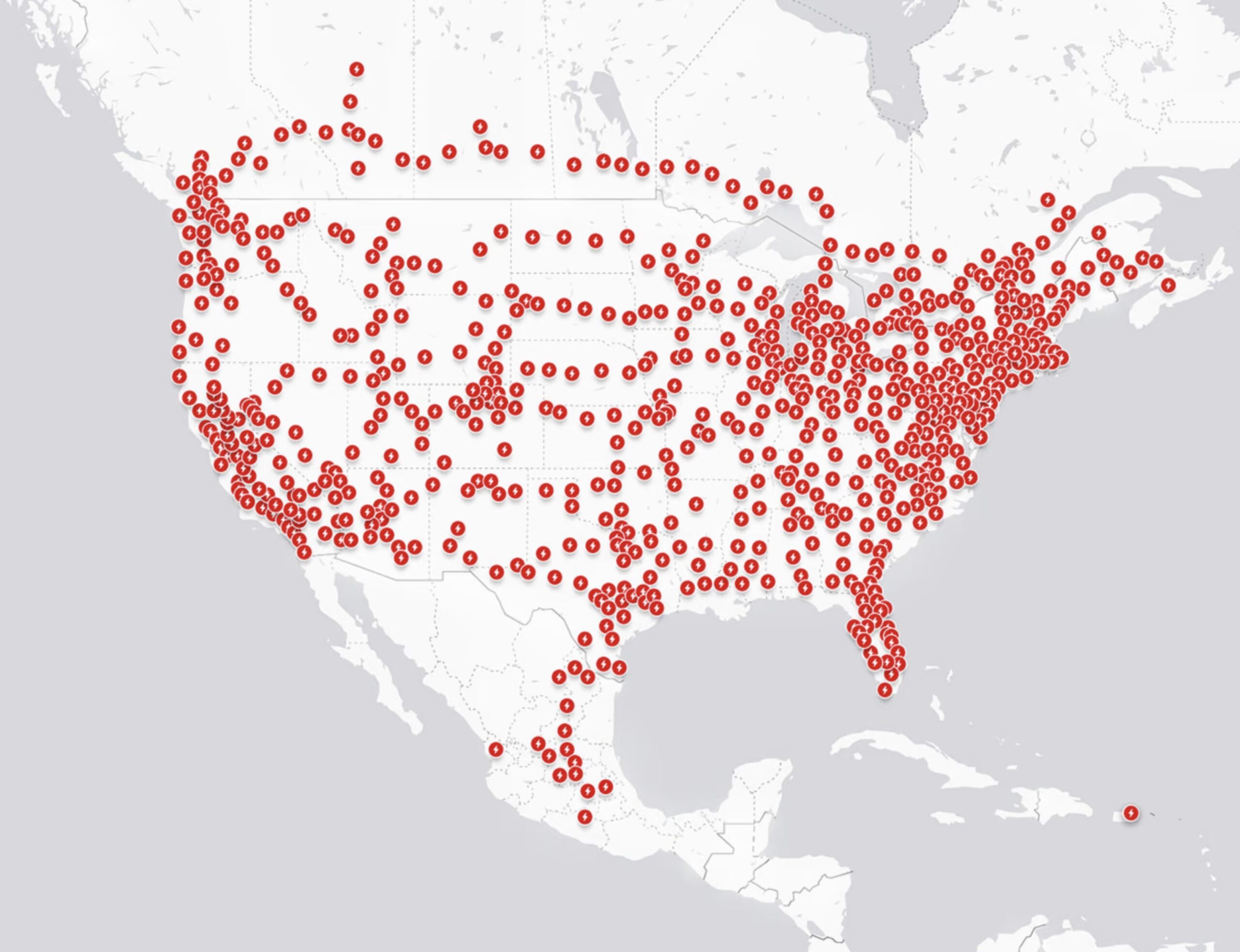 I will not claim the charger situation is 100% perfect. We hit a dry spot in Oklahoma after traveling through a massive storm that drained our battery with high winds. We got to our destination fine but did have to plug in for a few hours at the AirBNB to get to the nearest supercharger.
That said, the number of superchargers popping up everywhere has surprised us. We went around the Grand Canyon and throughout the country with little concern – even when it was freezing cold.
COBALT
Cobalt is the more critical mineral that must be evaluated. Some sources claim each Tesla needs about 30 lbs of Cobalt for each battery, however the company is eliminating its reliance on the mineral. The majority of that cobalt does come from Africa. While the United States has finally opened a single cobalt mine in the country, it does not supply enough Cobalt for global needs. Tesla claims they have worked to ensure their Democratic Republic of Congo cobalt sources are not violating human rights; the Business & Human Rights Resource Centre stated in 2020:
Tesla defended its cobalt sourcing in a company report. "Because Tesla recognizes the higher risks of human rights issues within cobalt supply chains, particularly for child labor in the Democratic Republic of Congo (DRC), we have made a significant effort to establish processes to remove these risks from our supply chain," the report reads…the extraction of cobalt has been plagued by concerns around illegal mining, human rights violations and corruption. The cobalt producing mines in the DRC have been under scrutiny for years now…researchers found that cobalt miners are being exposed to dangerously high levels of toxic pollution that is causing birth defects in their children…Tesla is currently being sued along with Apple, Google, Microsoft and Dell for the deaths and injuries of child miners in the DRC, which is one of the poorest countries in the world…

Tesla secures cobalt sourcing deal with Glencore, despite human rights concerns linked to cobalt mining
https://www.business-humanrights.org/en/latest-news/tesla-secures-cobalt-sourcing-deal-with-glencore-despite-human-rights-concerns-linked-to-cobalt-mining/ July 8, 2020
According to Elon Musk in 2021, many of the Teslas currently manufactured don't use cobalt AT ALL.
Cobalt-Free Batteries?
In 2022 TorqueNews reported that Tesla confirmed in a quarterly conference call that 50% of it's new vehicles used cobalt-free lfp batteries.
Tesla just confirmed through an announcement that close to half of all its current vehicles being produced at all its giga factories are being produced with cobalt free iron phosphate, also known as LFP batteries.

Torque News, Tesla Confirms 50% of New Vehicles use Cobalt-Free LFP Batteries, 4/23/22
Tesla is continuing to reduce it's cobalt usage. In 2023 during another call Teslerati reported:
Musk also highlighted that Tesla has been reducing its cobalt use for some time, as evidenced by the company's utilization of iron-based batteries for its mass-market cars. The CEO also pointed out that consumer devices such as phones actually use cobalt, so perhaps those who are concerned with the cobalt supply chain should voice their concerns to phone manufacturers as well.

Tesla to implement third-party audits on cobalt suppliers to ensure no child, forced labor, Teslarati, 5/17/23
Where is all our lithium going if it's not going to TESLA and EVs?
Elon made a good point. If you're truly outraged and want to know what to blame for all this cobalt and lithium usage? You're probably looking at it right now…
Batteries make up the majority of lithium usage. Batteries for phones, lights, laptops, cameras, tablets, tools, backups – anything with a battery is probably using lithium. EV's are the easy target, but lithium usage goes to far more than electric cars.
It's essential to consider the bias of reports that make headline-grabbing claims about any topic. If we've learned anything over the past few years, it's that corporations participate in scientific propaganda to an alarming degree. It's very difficult to trust the news we are fed. That's why we try to source as much as possible.
The fear of scarcity has been used since the beginning of time to manipulate the people. Remember the toilet paper runs of 2020? The fear of scarcity caused a panic run on toilet paper based on a bunch of crap.
We suggest you take everything with a grain of salt.