DONOR FRAUDHUNTING WITH FEC RECORDS
Recently James O'Keefe with O'Keefe Media Group (OMG) exposed massive potential money laundering via Actblue and Individual Campaign contributions made by unwitting elderly citizens. In order to do this research James had to rely on records from the Federal Election Commission's data loaded website FEC.gov. Unfortunately James wasn't able to show YOU how to research, download, and navigate the data from the FEC. We're here to show you how to do just that.
This is the link to the FEC's Individual Donor Search Page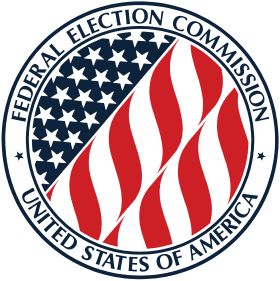 We encourage you to be cautious using these records publicly because they do contain the names and addresses of average citizens as well as mega donors. If you do choose to research donations by going door to door, please refer to O'Keefe Media Group's suggestions to avoid any potential negative outcomes.
Following this money trail is crucial to understanding why our republic has been hijacked and our rights have been infringed. The implications are vast and getting more devastating as this story develops. Exploiting elderly who would be unable to research these types of donations in their name is illegal. According to the FEC: Contributions in the Name of Another are Strictly Prohibited 
Reimbursing someone for a contribution or otherwise contributing in the name of another person can result in substantial civil penalties and jail time. 52 U.S.C. §§ 30122 and 30109 (formerly 2 U.S.C. §§ 441f and 437g). The FEC and the Department of Justice have prosecuted several such cases over the last few years. These violations sometimes occur when an individual who has already contributed up to the limit to a campaign gives money to another person to make a contribution to the same candidate. 11 CFR 110.4(b). In other cases, corporations have reimbursed employees for their personal contributions or have provided bonuses to employees with instructions to use the extra income to make contributions to a candidate, PAC or party committee. 11 CFR 114.5(b)(1). Organizations and individuals who engage in these types of reimbursement and employee bonus schemes can be penalized for making contributions in the name of another. Regardless of the circumstances, if your committee discovers that contributions that appeared to be legal when received were actually made illegally in the name of another, it must refund the money to the original source of funds if the identity of that source is known. Alternatively, your committee may disgorge the funds to the US Treasury or certain other recipients. For more information and instructions on how to disgorge the funds, see pages 33-34 of the Campaign Guide for Congressional Candidates.
Where is this money coming from? The implications are that these donations are being fabricated, which means our banking system has been compromised. If these are straw man donations, will the IRS get involved?
Here are a few of O'Keefe Media Groups reports on donor fraud.
Further reading:
Exclusive: Data shows that half of 2019 donations to ActBlue came from untraceable 'unemployed' donors
ActBlue Raises Millions in Suspicious Gift Card Donations
Sen. Marco Rubio Demands Probe on ActBlue Following Reports of Hundreds of Thousands of Likely Illegal Donations to Democrats – Totally Ignored by Republican Party
Sen. Marco Rubio Demands Probe on ActBlue Following Reports of Hundreds of Thousands of Likely Illegal Donations to Democrats – Totally Ignored by Republican Party
Georgia on my mind, months after an extremely popular Joe Biden was swept into office
Related Stories from Broken Truth